The Struggle of Social Media Influencers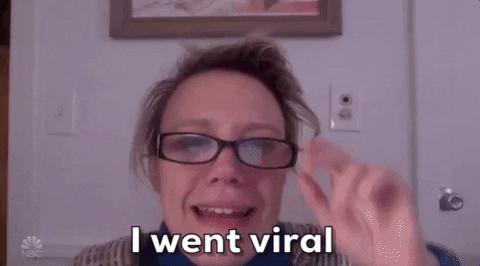 ​Social media influencers around the world including Bahrain have been very affected by the coronavirus. What was once a career that paid the bills by conducting restaurant reviews along with other kinds of reviews, has now come to an inevitable halt leaving these influencers to discover other methods of both their income along with inducing their target audience.
To paint a clearer picture of the situation, meet a German man named Floruss. He makes his living promoting and collaborating with menswear brands on his impressive social media channels. He uses both Instagram and YouTube to earn a living where his Instagram account has 462,000 followers and his YouTube channel that has 600,000 followers. Life was going very well for Floruss until the Corona Virus stuck and Floruss's life changed drastically. Everything in his life as an influencer such as extensive travel, large public events, and luxury gatherings have been put on hold indefinitely.
To them I say "BOOHOO!" After years of overcharging exuberant amounts of money for single posts, the chickens have finally come home to roost. I do sympathize with them. I really do but influencers demanding free meals or gifts with the threat of bad publicity disgust me. It's the culture we have created where we have given them considerable "influence" over us. This has to stop. The way influencers do business needs to stop. For this, I have a few points of advice-
Other social media stars have been forced to radically adjust how they do business. But in order to make the best out of this dire situation, changes need to occur within ourselves and within the way, we run our businesses.
The first step one must take is a reinvention of the way they construct their businesses. This can be subtle but it is a very important step. Part of the reconstruction phase is actually deconstruction. This is where you as the business owner need to understand each of the constituent pieces of your business and be able to assess them while acting accordingly.
The second step is to engage your imagination to create a long list of alternatives for each of these elements. Brainstorm with your fellow employees and friends.
At this stage, do not criticize the possibilities. Just make lists. This step requires social media influencers or managers to transition from decision-makers to organizers in order to solicit ideas from employees and business partners. But this can be a difficult transition.
Unfortunately, many social media managers and influencers leap from brainstorm to launch because they are convinced that one of their ideas has the promise to succeed. This kind of reinvention is based on epiphany, but it rarely succeeds. To avoid the trap of falling into the first eureka idea you think of that may not be the best one for your company, the third step in reinventing a product, service, or entire business is to conduct rigorous testing of each one of your ideas independently without spending any money by having conversations directly with customers. This process is very similar to that of the scientific method.
To end this article, allow @KhaleejiGirl to give you two notes of caution. First, this advice to seek demand may sound obvious to you. Yet, the majority of entrepreneurs do not heed it. Too many influencers or even wannabe influencers will select single attractive options from the brainstorming session and proceed directly to launch without collecting evidence.
Second, your customers are very scared right now just like the majority of the world. No one knows what will happen to the economy of both the country you're currently working out of and the economies of the world. Just like no one knows what will happen to their business, to their job, to their family, or to their own health if the virus spreads. These customers along with others are most likely not accurately predicting their own needs after coronavirus. You might need to delay testing, or focus your conversations on potential customers who seem to be calmly assessing their future based on evidence, perhaps because they have followed this same method.
The final step for reinventing or adapting your business to survive during the time of the coronavirus is to create simplified versions of your product or service to offer to paying customers. These prototypes might offer your pre-coronavirus product with post-coronavirus marketing and pricing.